When you build with Woodbury Supply and Millwork Masters, you get more than a window and door supplier – you get reliable partners who are invested in your project's success. Our staff works with you throughout every step of the building or remodeling process.
Planning
During the planning process, our dedicated, professional staff will work with you to determine how to best meet and exceed your expectations based on your project's budget and specific needs.
Selection of Products
When it comes to measuring or selecting window and door products for your project, there is no room for error. That's why we ensure precise measurements. We then work together to determine which products and materials are right for your project.
Order & Deliver
Once the project details are fully established, we order the products according to their specifications, review the delivery to ensure quality and accuracy, and send our professional window and door installation team to install the product.
Our products and services offer solutions for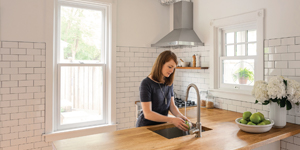 Homeowners
Need help building a dream house, renovating a room, or even just replacing old windows? Get personal attention from our knowledgeable staff. We advise on budgets, contractors and the right building materials to complete the job. Our focus has always been on the consumer – making sure we help educate, support and inspire every homeowner we encounter.
Builders and Remodelers
Rely on our high quality building materials for interior and exterior construction. We bring a wealth of knowledge and experience to understanding, anticipating, and meeting our customers' needs. We are an invaluable partner that understands the time and budget constraints that come with building materials and remodeling jobs.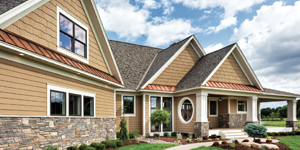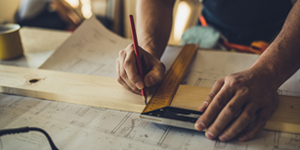 Architects
We go the extra mile to bring your creativity to life. Known for our problem solving, solution-based approach to projects, we have what it takes to see your job through – from conception to completion; from blueprint takeoffs or on-site measuring to CAD drawings.
Benefits of working with us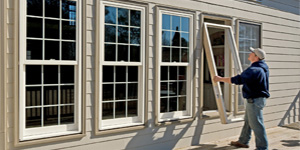 ---
Unparalleled Installation
Our installation team is fully equipped to measure, deliver, replace, and install your new windows and doors. Our experts have been trained and authorized by our manufacturers.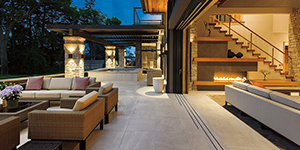 ---
Increased Home Value
Customize your space by selecting from a wide range of styles and materials for your next window and door project. Enhance your home's curb appeal, and enjoy savings on your utility bills with energy-efficient products.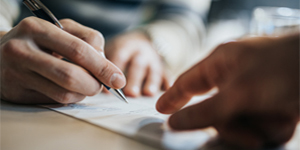 ---
Savings and Financing Options
No matter what your budget is, we offer financing solutions and savings. Save on top window and door brands, such as, Marvin®. We're currently offering 10% off your installed project or 0% financing on Marvin® windows and doors.
Your next project starts here
Whether you're renovating, remodeling or building new construction, you deserve a partner you can trust. That's where we come in. With our 5 convenient showrooms in Oxford, and Woodbury, CT, Swanzey and Nashua, NH, and Topsfield, MA, our window and door experts are never out of reach.