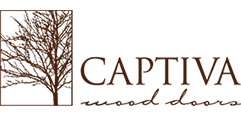 Captiva Exterior Doors
Captiva Exterior Doors offer a beautiful and durable option for enhancing the curb appeal of any home. Our premium selection of exterior doors is designed to enhance the curb appeal of your home while providing maximum protection. Crafted with high-quality materials, these doors are designed to withstand the elements and provide lasting performance.
Available in a variety of styles, colors, and finishes, Captiva Exterior Doors can be customized to fit the unique aesthetic of any home. With a focus on quality materials and expert craftsmanship, our doors are not only aesthetically pleasing but also provide excellent insulation and weather resistance. Choose from Paneled Doors, Transoms, Double Door Arch Pairs, Glass Doors and more. Whether you're looking for a classic, modern, or rustic look or to upgrade your front entry or patio doors, Captiva doors are sure to make a lasting impression.
Captiva Exterior Doors Gallery
the full line of Captiva Exterior Doors:
Panel Doors
Glass Doors
Louver Doors
Sidelites
Transoms
V-Goove and Beaded Doors
Double Door Arched Pairs
Screen, Storm & Combination Doors
Ready to start your next project?
Talk To An Expert