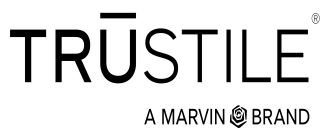 TruStile Interior Doors
TruStile Interior Doors are not your typical doors. From the quality of materials used, to their made-to-order manufacturing process, TruStile is focused on making the finest, longest lasting doors with just one thing in mind, you. In order to create a streamlined process for our customers, we eliminated the middleman and buy all TruStile products directly. With their expanded line, now there's truly a TruStile door to fit your every need.
TruStile Reserve
Designed to the highest level of quality, TruStile Reserve™ Wood Doors are the ultimate expression of luxury for today's interiors They are constructed using the latest technological advances combined with meticulous hand craftsmanship. TruStile has developed a proprietary specification based on the AWI (Architectural Woodwork Institute) standard for AA Premium Grade doors.
Choose from Raised Panel Doors, V-Groove Doors, French Doors and more.
TruStile Wood Doors
TruStile Wood Doors use a premium mix of materials that exceed industry standards for a natural look, available in a broad selection of wood species and styles. Cutting edge manufacturing equipment enables TruStile to custom build doors in any style, size or material. All doors are made-to-order to exacting specifications with stringent quality control standards that ensure a beautiful finished product.
Choose from Raised Panel Doors, V-Groove Doors, French Doors and more.
MDF Doors
In 1995 TruStile founders recognized a market need for a dependable source of high-quality doors easily specified to match any architectural style and application. TruStile was one of the first door manufacturers to leverage the superior benefits of MDF for paint-grade door applications. Since then, they have become the nation's leading manufacturer of solid MDF doors. Perhaps what differentiates TruStile most from other door manufacturers is their passion for building eye-catching doors to create inspiring spaces — and doing things just a little differently.
TruStile Interior Doors Gallery
the full line of TruStile Interior Doors:
Panel Doors
Glass Doors
Louver Doors
Mirror Doors
Pocket and Bypass Doors
Bi-Fold Doors
Clipped Corner Doors
Dutch Doors
Custom Doors
Ready to start your next project?
Talk To An Expert