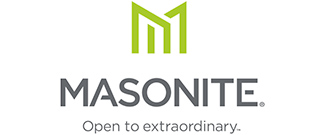 Masonite and Lemieux Doors
Masonite and Lemieux pride themselves on being the leading provider of interior doors with timeless designs as well as modern looks. Their doors will shape a flawless flow throughout your home with their large variety of individual styles. Not only will their interior doors add beauty to your home but will also add functionality. With such a large selection of crafted interior doors, you will surely find exactly what you desire to fit your budget, add superior performance and gorgeous, durable doors to your home.
Masonite and Lemieux appreciate the importance of doors. They are in our lives all the time. While some companies do not recognize the value of doors, Masonite and Lemieux knows that a door must express your personality and values.
Masonite and Lemieux Doors Gallery
Ready to start your next project?
Talk To An Expert